Get to know your M&P Bankers 
And experience the benefits of growing with a bank that will never outgrow you.
Learn more about the M&P team by following us on our social media sites!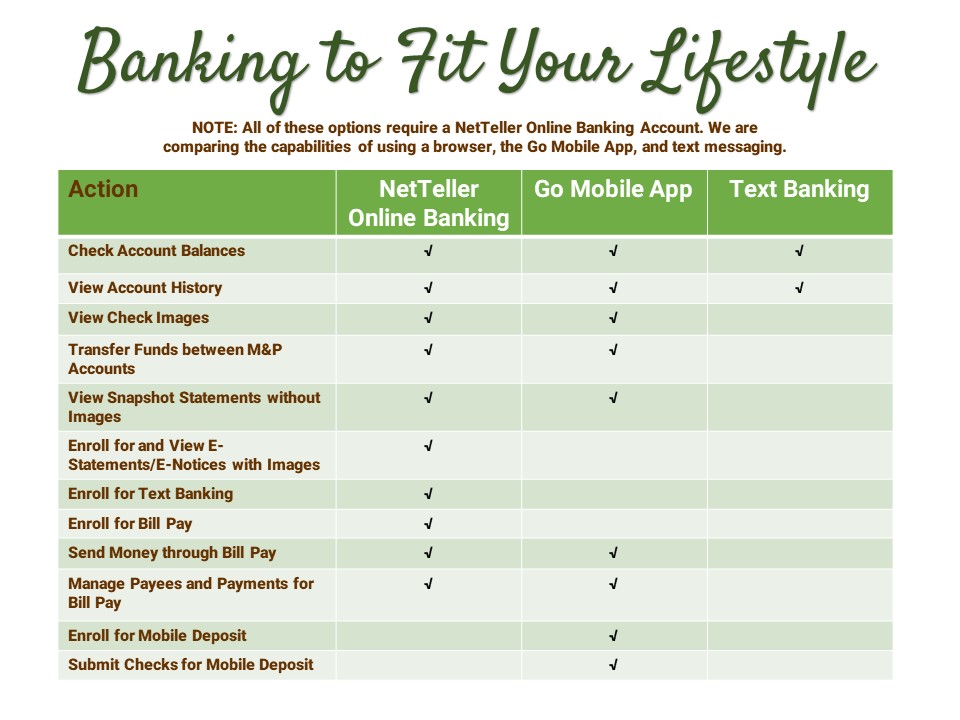 Do you have a question about your account, need to deposit a check, or want to send money to a friend or family member but don't want to go to the bank? No problem! You can do it all from your computer or mobile device! Check out all of our options!