Go Mobile App & Text Banking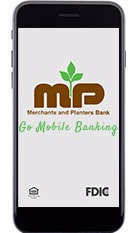 Go Mobile Banking App
Our Go Mobile App allows you to keep up with your account(s) on the go!
With Go Mobile you can:
View account balances and activity. Don't see all of your accounts? Let's Fix That
View check and deposit slip images
Use Face or Touch ID on Apple™ Enabled Devices
Schedule transfers from account to account
View login alerts
Find the M&P location nearest to you
Pay your bills, your friends, or even send money gifts via Bill Pay - Learn More!
Deposit checks - Learn More!
Download the App Today!
Users who have older versions of the Go Mobile Banking apps are encouraged to update to the most recent version.
Log in from your mobile device with your existing NetTeller Banking ID and NetTeller Password* and follow the prompts.
*Need a NetTeller ID and Password?

Text Banking
With Text Banking you can text our dedicated number, 89549, to receive your balance and history without logging into an app or computer. 
To set up your text banking:
Log in to NetTeller Online Banking from a supported browser. Once logged in, click the "Mobile Settings" tab.
Click the "Text Mobile Settings" tab.
Check the boxes next to "Enable text access for your mobile device" and "Accept Merchants & Planters Bank Text Banking Terms & Conditions."
Enter your Mobile Phone Number and select your Wireless Provider.**
Check the box next to the account(s) you want to enable text access from your mobile device and assign each selected account a Mobile Short Name.
Click Submit.
**Unfortunately, some wireless providers such as StraightTalk and Net10 may not be supported by M&P Text Mobile Banking.
For more detailed instructions please refer to our Text Banking Guide.
Use Text Commands to receive balances and/or limited transaction history for all accounts or the account you specify!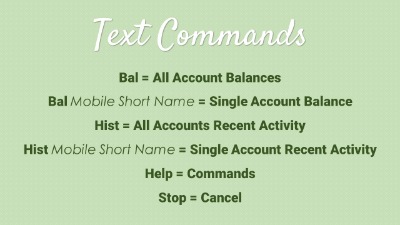 For any questions regarding Go Mobile or NetTeller Online Banking, please contact our Online Banking Department at (870) 523-3601 ext. 1165 during normal business hours or email us at ebanking@mandpbank.com any time, day or night, and we will respond as quickly as possible.
Please refer to our NetTeller Online Banking Security Best Practices to ensure you have a safe and secure mobile banking experience!