Look at all the options you have with Bill Pay!

All Through Your Go Mobile App or NetTeller Account!
You now have access to easier, faster, and more convenient ways to pay!  
Within your NetTeller Online Banking account, you can manage your expenses by making/scheduling payments to any person or company for FREE (message and date rates may apply). Here are just a few ways you can use Online Bill Pay:
Splitting the bill at a restaurant

Paying your utility bill

Sharing the cost of a birthday present with coworkers

Paying back a friend for concert tickets

Planning your monthly or annual charitable contributions

Sending money for birthday or holiday gifts

Scheduling monthly rent payments to a landlord

 
Learn how to:
Get Started Now!
To enroll for Online Bill Pay, log in to your NetTeller Online Banking. Click the Bill Pay tab and hit "Enroll." Once you are enrolled, you will be asked to add Payees. You can add a new payee at any time. For payees who are individuals, all you have to provide is their cell phone number or email address. After the payee receives the notification and provides the needed information, you can start sending money to them through your Go Mobile Banking app or your NetTeller Online Banking.
You must have an eligible Merchants and Planters Bank account to enroll in this service. The person that you're paying does not have to have an account with M&P. You should not send money to persons who you do not know and trust. You may only send money to domestic bank accounts. For full disclosures see our Bill Pay Terms and Conditions.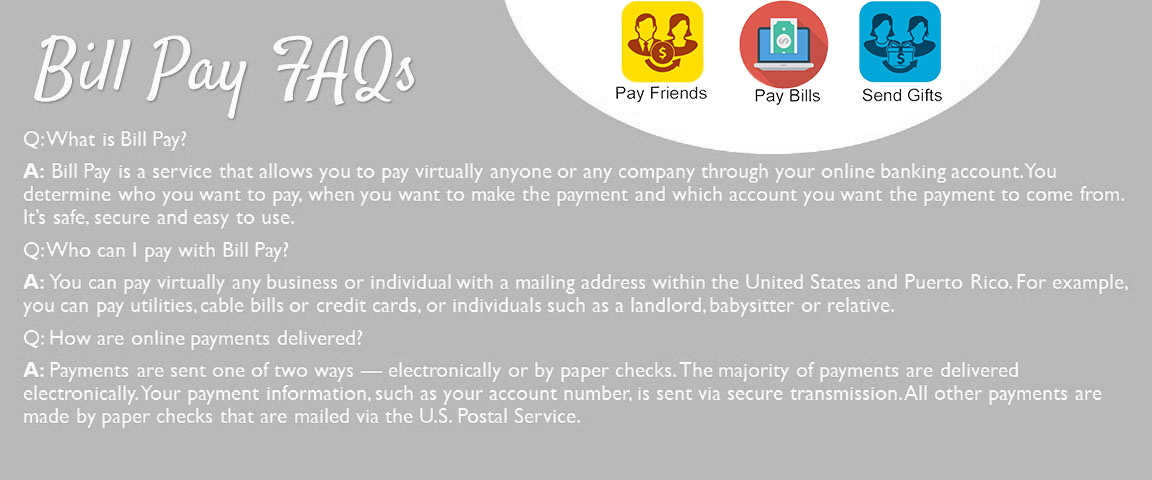 If you're not currently using Bill Pay or if you want to learn about the
FREE
 payment options available with our upgraded system, watch the video or click on the Learn More link below. 
Learn More
You may also call iPay Bill Pay support at (800) 599-1323.