Let Us Keep Your Valuables Safe and Secure!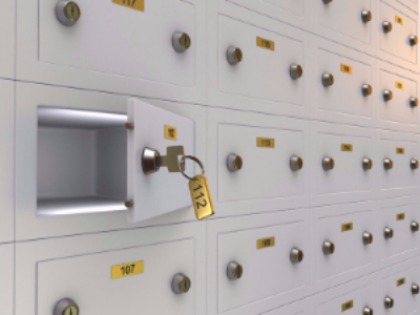 A safe deposit box is a secure, convenient way to protect your original documents and valuable items. Know that your deeds, titles, birth certificates, insurance policies, and family heirlooms are kept safely and privately. Our safe deposit boxes come in a variety of sizes and are water and fire resistant.  Please note, you must be an account holder to obtain a safe deposit box. 

Sizes and Rates
Safe deposit box sizes and rates vary by location. Please contact your closest banking office for availability.
                                 Size          Annual Rate
                              2.5 x 5                 $20
                                 3 x 5                 $25
                                 5 x 5                 $35
                                 3 x 10               $40
                                 5 x 10               $45
                               10 x 10               $60